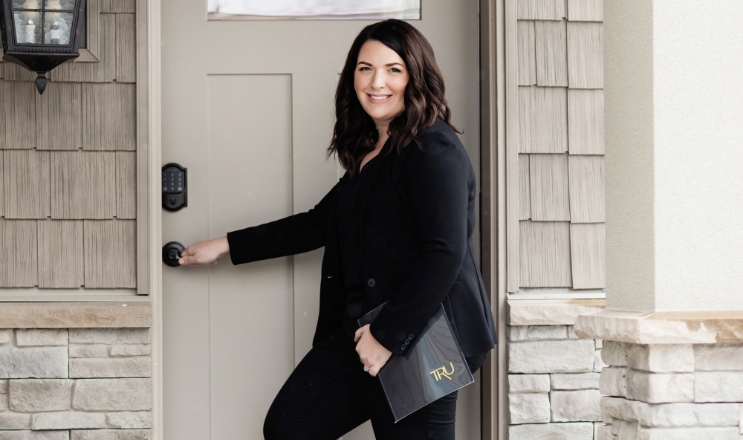 Experience Matters
We strive to make the home selling process as seamless and stress free as possible. We have worked with many clients over the past several years and have developed a targeted marketing plan to help our clients sell their homes in today's challenged market. Contact us today if you'd like to schedule a pricing walkthrough and recommendation as well as a customized marketing presentation for your home.
Fill Out A Seller Profile
Every Client Gets The Royal Treatment
Professional Photography with High-Quality Editing Professional, visible signage.

Professional, visible signage.
We take the extra effort to create the perfect listing description to highlight your property's assets.

We will feature your new property on our website along with countless other sites to ensure MAXIMUM exposure.

We leave no stone unturned.

RE/MAX is real estate! We are part of the most recognized brand in the world - it reaches a global market through its revolutionary global listing site, which features listings from more than 80 countries.

We COMMUNICATE feedback from agents as well as buyers in order to make timely adjustments based on market conditions

The Multiple Listing Service is the most powerful real estate marketing system in the country. It reaches 1100+ agents in the Windsor/Essex area.

We COMMUNICATE, you can expect to receive weekly updates on recent activity at your property, marketing updates, analytics, etc.
We loved working with Tina and her team. She helped us navigate in a difficult housing market to find our perfect forever home and to sell our home. They are amazing!
-
Samantha Bond
Tina and her team were very knowledgeable and enthusiastic with the listing and selling of our Income Property. They provided us with all the comparables and information on the current market…
-
Glen O'Neil
Our experience with Tina Roy far exceeded our expectations on buying a home in this crazy, unpredictable market. Tina's honest and practical advice gave us a very clear vision of what to expect.…
-
Alana Corcoran
Danielle is a very responsive, professional and personable realtor to work with. Through the whole process, she was always ready to listen and discuss even minor concerns. She kept us informed…
-
Nicole Ma
Brandon and I can't thank Tina enough for helping us successfully navigate through such a hectic market and landing our perfect first home! We chose Tina as our realtor because we appreciated…
-
Morgan Hughson
My fiancé and I starting looking for our first home together in November 2020 with TRU Real Estate agent Tina Roy. From the beginning Tina was open and honest with us and helped us to navigate…
-
Kerra G
Tina and her team at TRU Real Estate Group do everything possible to make any real estate process as easy and enjoyable as it can be. We've worked with Tina for home listings and purchasing…
-
Krystin & Shawn Goulding
Tina and TRU Realty were very caring and honest when it came to buying a house. Tina listened to my requests and explained the home buying process in detail. I'm so happy that Tina and her…
-
Sarina Scalia
Thank you so much Tina for all of your efforts in helping us to find our new home. Your energy, enthusiasm and professionalism made our home buying adventure both enjoyable and stress-free.…
-
Lulu Murphy
Working with Tina and her team was a great experience. She took the time to listen to our needs and was very helpful during the home buying process. She was very patient and always honest. Not…
-
Rymerson21