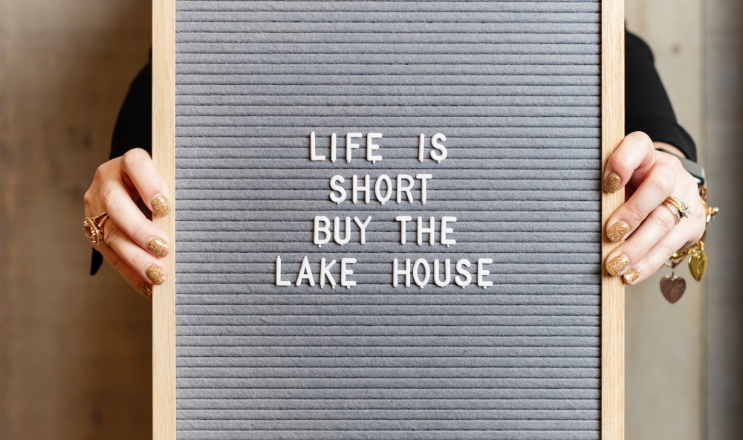 Experience Matters
We strive to make the home buying process as seamless and stress free as possible. We have worked with many clients over the past several years and have developed a targeted marketing plan to help our clients buy their homes in today's challenged market.
Every Client Gets The Royal Treatment

We will make sure you're informed about the market at all times and keep you educated about the process.

Our experience will help you spot any "red flags".

Our network of third-party professionals; such as lawyers and property inspectors will take extra special care of your needs.

We provide a GoAgent App for you to search properties in your area, send messages and listings directly to us enabling you to see properties first!

We are here to negotiate on your behalf with your best intentions in mind.

We provide critical opinions to help with decisions so it's not always based on emotions alone.

Draft a solid offer that protects you and satisfies the sellers.

You are working with a team of professionals all with different expertise to assist in the process.

We will make sure you have the opportunity to see every property that satisfies your checklist in this fast-paced market. We won't let you miss a thing!

We have local knowledge of the community and can advise you of schools, programs and all this area has to offer.

We are here to help with all your closing needs including "MoveSnap" a service to help with the paperwork!

We will assist you in finding the right lender in order to secure a mortgage.
We loved working with Tina and her team. She helped us navigate in a difficult housing market to find our perfect forever home and to sell our home. They are amazing!
-
Samantha Bond
Tina and her team were very knowledgeable and enthusiastic with the listing and selling of our Income Property. They provided us with all the comparables and information on the current market…
-
Glen O'Neil
Our experience with Tina Roy far exceeded our expectations on buying a home in this crazy, unpredictable market. Tina's honest and practical advice gave us a very clear vision of what to expect.…
-
Alana Corcoran
Danielle is a very responsive, professional and personable realtor to work with. Through the whole process, she was always ready to listen and discuss even minor concerns. She kept us informed…
-
Nicole Ma
Brandon and I can't thank Tina enough for helping us successfully navigate through such a hectic market and landing our perfect first home! We chose Tina as our realtor because we appreciated…
-
Morgan Hughson
My fiancé and I starting looking for our first home together in November 2020 with TRU Real Estate agent Tina Roy. From the beginning Tina was open and honest with us and helped us to navigate…
-
Kerra G
Tina and her team at TRU Real Estate Group do everything possible to make any real estate process as easy and enjoyable as it can be. We've worked with Tina for home listings and purchasing…
-
Krystin & Shawn Goulding
Tina and TRU Realty were very caring and honest when it came to buying a house. Tina listened to my requests and explained the home buying process in detail. I'm so happy that Tina and her…
-
Sarina Scalia
Thank you so much Tina for all of your efforts in helping us to find our new home. Your energy, enthusiasm and professionalism made our home buying adventure both enjoyable and stress-free.…
-
Lulu Murphy
Working with Tina and her team was a great experience. She took the time to listen to our needs and was very helpful during the home buying process. She was very patient and always honest. Not…
-
Rymerson21